Estuary 2021 is the second edition of the large-scale arts festival that celebrates the lives, landscapes and histories of the spectacular Thames Estuary.
Taking place on the river itself, and along the 83 miles of South Essex and North Kent coastline, contemporary artworks, discussion and events explore and respond to powerful themes resonant to the estuary.
Artworks set in the landscape, online and within Covid-safe venues, explore the estuary through the lens of contemporary concerns, including climate justice, protest and rebellion, imperial legacy and the rich, often overlooked stories of its diverse communities, bringing new audiences to a deeper understanding of the estuary.
Estuary 2021 is led by a partnership between estuary-based arts organisations, Metal (South Essex) and Cement Fields (North Kent).
The full 2021 programme will be announced in November 2020. Join our mailing list to be the first to hear Estuary 2021 news and announcements over the coming months.
Estuary 2021 builds on the success of Estuary 2016 which reached…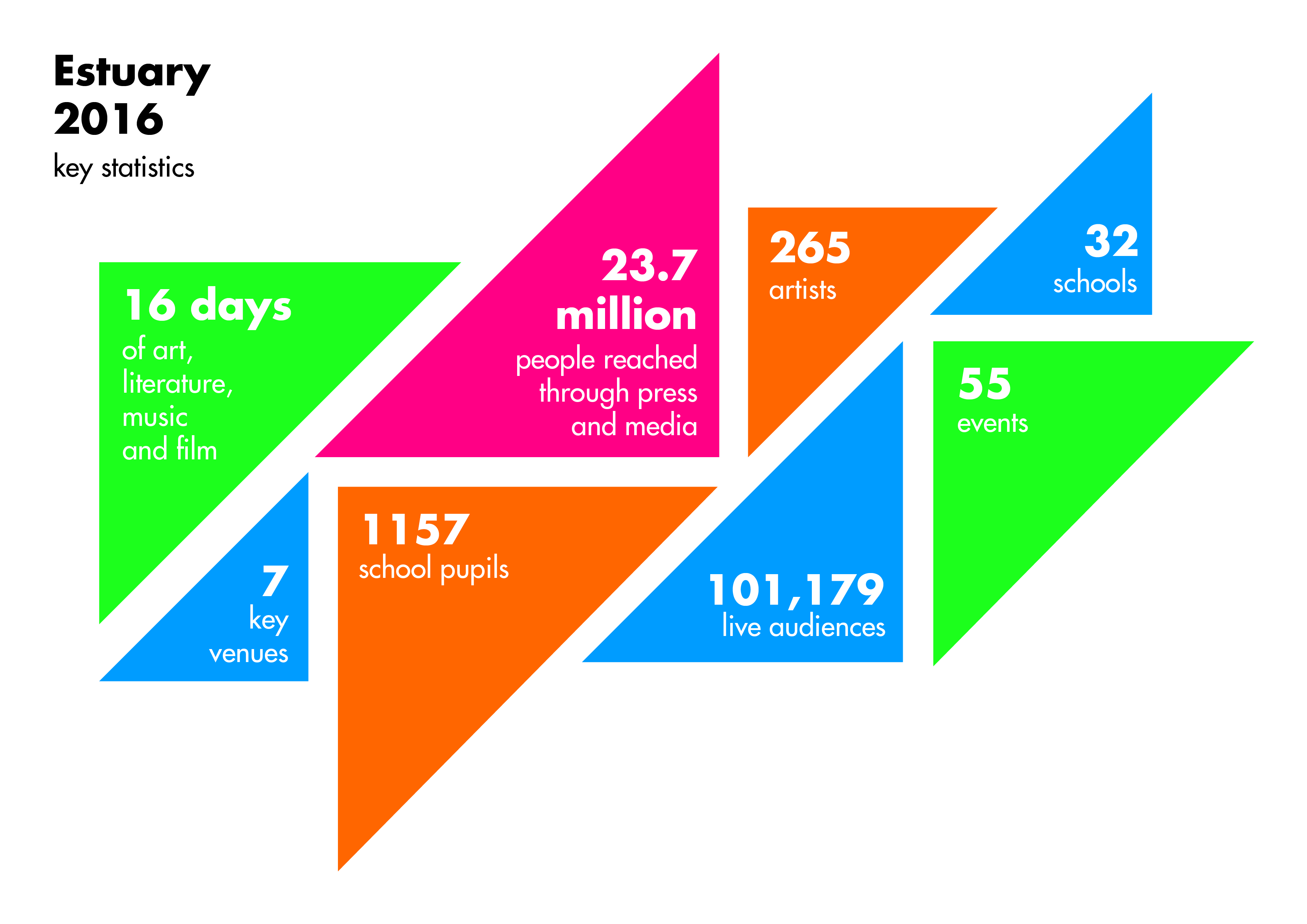 The archive programme from Estuary 2016 can still be viewed through this website HERE