Access All Areas
Access All Areas
For Estuary 2016 we arranged some exclusive guided tours by foot, bus and boat into some of the Estuary's secret spaces that are – in the usual way of things – not open to the public.
If you have ever wondered how the River Thames is managed; how 90% of the goods that you buy in UK shops arrives from overseas; who is behind the incredible logistics that get food to the supermarkets still fresh, make sure Christmas arrives in the shops each year, and ensures that a huge amount of the UK's waste gets recycled into biofuel – these tours provided some of the answers:-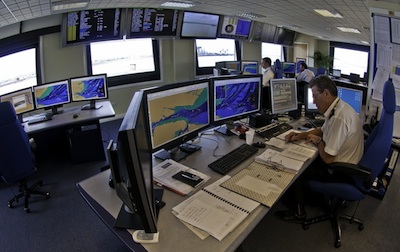 PORT OF LONDON AUTHORITY: PORT CONTROL CENTRE
Saturday 17th September 2016
On the hour, from 11am till 5pm.
Sunday 18 September 2016
9.30, 10.30 and 11.30am
London River House, Royal Pier Road, Gravesend, Kent DA12 2BG
Guided tours into the inner workings of Port of London Authority in Gravesend. Visitors were able to learn about how the River Thames is monitored, managed and looked after – with the highlight of witnessing the Port Control Centre first hand.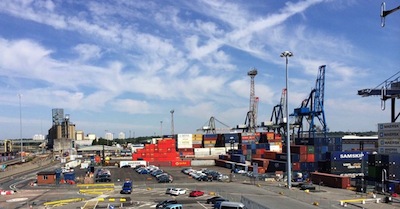 PORT OF TILBURY: TOUR BY BUS
Sat 17 and Sun 18 September: 12pm, 2pm, 4pm and 6pm FREE
Guided tours by bus of the nearest Port and Cruise Terminal to London.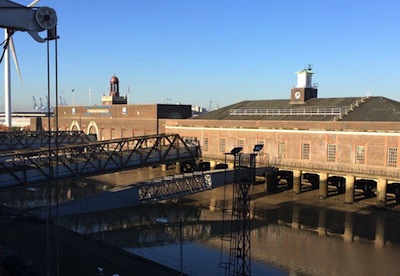 PORT OF TILBURY: TOUR BY BOAT
Sat 17 and Sun 18 September:
11.30am; 1.30pm; 3.30pm
A trip on a Thames Clipper to see the magnificent, internal workings of the Port from the River itself.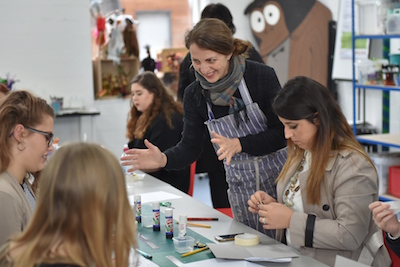 ROYAL OPERA HOUSE: INSPIRATION DAY
Friday 23 and Friday 30 September 11am-3pm
ROH's Inspiration Day was an opportunity to discover the fascinating world of the artists and craftspeople who make sets and costumes for productions at the world-famous Royal Opera House at the High House Production Park in Purfleet.
The activities included:
- A tour of the Bob and Tamar Manoukian Production Workshop and Costume Centre
- An exploration of design and backstage processes
- A hands-on practical Costume workshop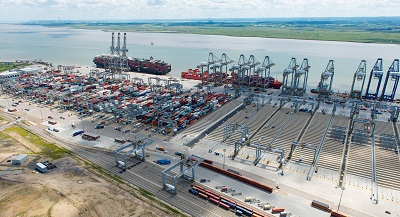 DP WORLD LONDON GATEWAY PORT
Saturday 24 September 10am
1 London Gateway, Stanford-le-Hope, Essex, SS17 9DY (Meeting Place for the Bus)
DP World London Gateway Port uses the largest quay cranes and high-tech robot stacking cranes to load and unload the world's biggest ships, the UK's longest trains and hundreds of trucks which access the port every day. Their tour showed how we're using this state-of-the-art technology on the River Thames - the very best location for it - to ensure the everyday goods you buy reach you more efficiently and more reliably!