Museum of the Thames Estuary - Pop Up
Ahead of the planned new permanent Museum of the Thames Estuary, due for completion around 2020, our pop-up Museum presented a brand new collection of shipwreck finds, recently accessioned into Southend Museum from the Thames Estuary bed itself, exhibited alongside a stunning new drawing by Adam Dant that revealed the shipwreck secrets still hidden beneath the waters.
This new drawing connected to Adam Dant's existing body of large sepia ink drawings and maps that depict our modern society transformed by an obsessive examination of common history.
The pop-up was housed in an artist-designed modified shipping container situated in the museum's striking planned site, within the cliffs at Southend Seafront.

This project was supported by Pentalver.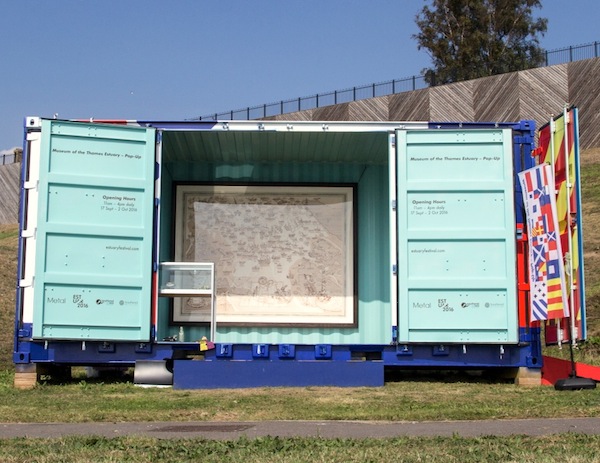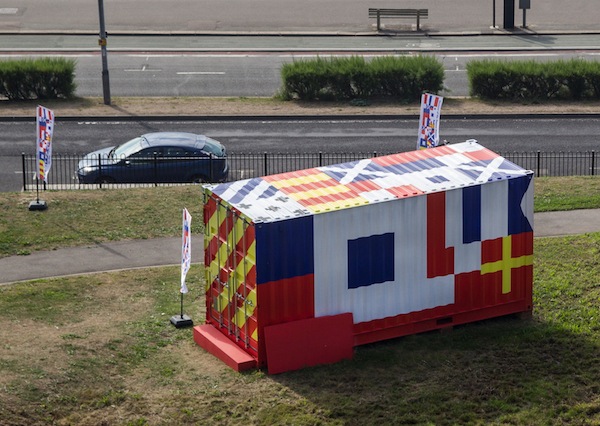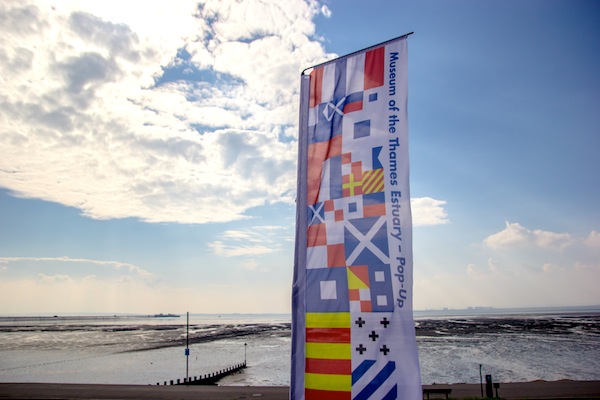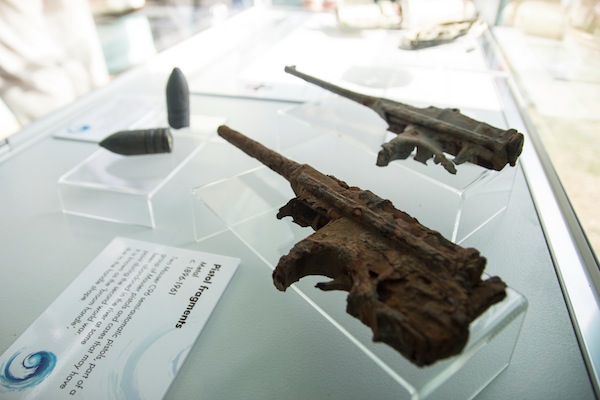 Photos by simon-fowler.co.uk