Adam Dant
Adam Dant studied Fine Art Printmaking at The Royal College of Art, MS University, Baroda, India, Liverpool School of Art and HDK Berlin. He was the recipient of The Rome Scholarship in Printmaking in 1993, and in 2003 was the winner of The Jerwood Drawing Prize.

Dant's large scale 'narrative' ink drawings combine depictions of familiar public spaces and monuments with various mythologies and histories to expose our quotidian environment as an arena saturated in visual cyphers and underpinned by latent political metaphor.

For Estuary's Museum of the Thames Estuary - Pop Up, Adam Dant created a large scale, detailed drawing showing some of the 1000 known shipwrecks that lie on the bed of the Thames Estuary. The drawing is now also available as a limited edition print.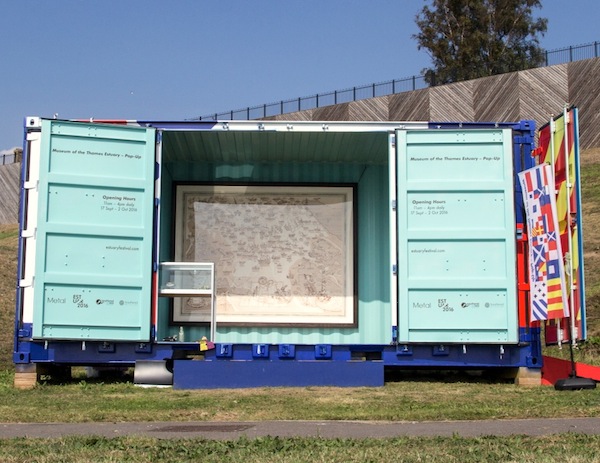 Photo by
Simon Fowler
.