Bronwen Buckeridge
In her search for access to a world that is hidden from view or beyond sensory experience, Bronwen Buckeridge creates a stage for scenarios that are at once real and imagined. Working across sound, installation, moving image, text and live performance, she leads us to a territory that is deliberately unstable, and which responds to its material self and lived experience through the shadow of its intangible, unknowable other.
Creatures of the mud, 2016
Based on a series of visits to sales houses on either side of the Estuary, Creatures of the Mud is a moving image work that reimagines the auctioning of livestock as a collection of dreams. The penning, sing song bartering and ringside procession of these four legged souls points to the lost layer of agricultural industry on the river, and draws both on the ancient use of the Tilbury ferry as a crossing for sheep, and on the current use of the docks for human passengers checking in, queuing and being processed for the departing cruise liners.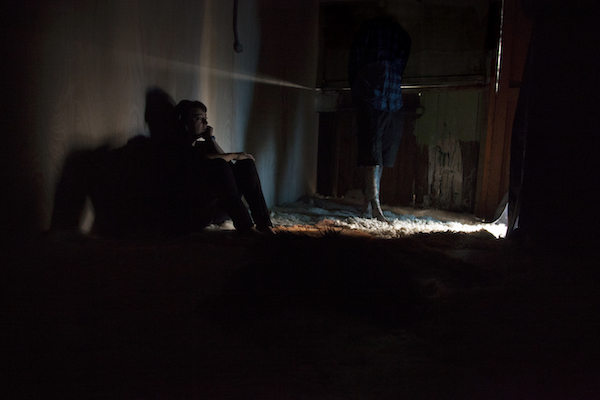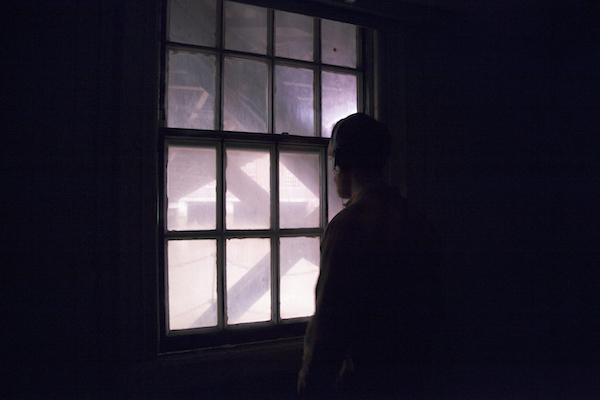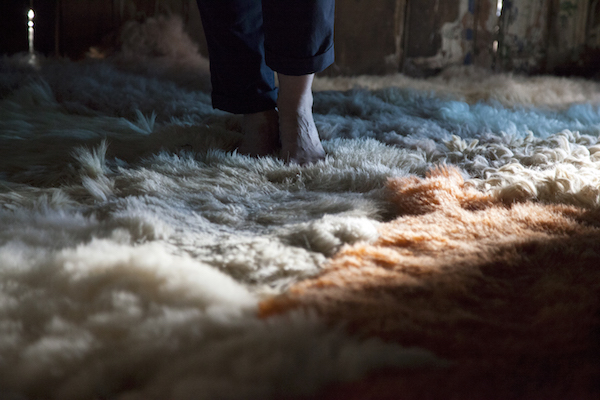 Photos above: Courtesy of the artist