Jem Cohen
Jem Cohen is a New York-based, filmmaker, photographer, and multi-media artist. He has made over 65 films and his work is in the collections of the Museum of Modern Art, the Whitney Museum of American Art, and the National Gallery of Art (Washington, D.C.). His feature length projects include Museum Hours, Counting, Chain, Benjamin Smoke, and Instrument. Shorts include Lost Book Found, Anne Truitt - Working, and the Gravity Hill / Occupy Wall Street Newsreels. He's had retrospectives at London's Whitechapel Gallery and the Oberhausen, Gijon, and Punto de Vista film festivals. He has collaborated with musicians including Patti Smith, Terry Riley, Fugazi, Godspeed You! Black Emperor, Vic Chesnutt, R.E.M., DJ Rupture, Elliott Smith, and the Ex, as well as writer Luc Sante. Cohen's still photographs have shown at Robert Miller Gallery, University of Michigan Museum of Art, and SF Camerawork. We Have an Anchor, a multimedia documentary with live soundtrack, played on the main stages at London's Barbican and BAM's Next Wave series. Cohen was extensively involved in overturning proposed governmental restrictions on street photography/filming in New York City.
World Without End (no reported incidents)

Jem Cohen's new film project is primarily observational, based on forays around Southend-on-Sea and to Canvey Island. It is of streets, weathers, birds, and of course, water, mud, and sky. It is also of people: for this film he decided to do a series of almost random interviews, expecting that they might be used primarily as research to give him a deeper sense of the landscape. Instead, he was astonished by the subjects - the musicality of their speech, the depths and specificity of their knowledge.

"The interviewed subjects became quite crucial to the film. Are they fully representative of these places? Not at all. Many were not even native, but of course most places are made as much from settlers as from original residents. All in all, I embraced the chance encounter and rejected the very idea of the definitive, knowing that I would not be able to make a truly comprehensive portrait of either place or inhabitants. (The more one discovers, the more one senses what one cannot know.) Accepting that, I found that the Thames estuary and its insistent tides brought in not only nature and history, but prize-winning Indian curries, an encyclopedic universe of hatwear, and a nearly lost world of proto punk music."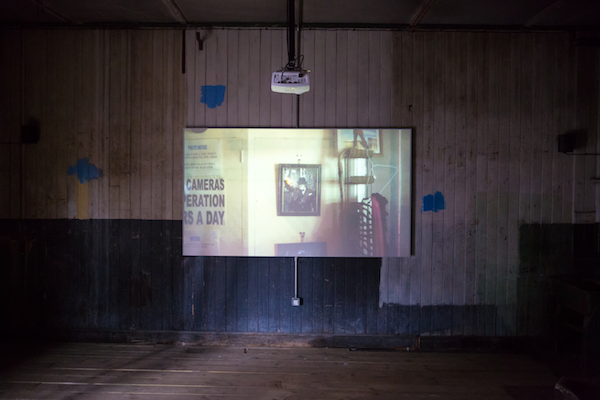 Photo by Benedict Johnson