Anna Lucas
Anna Lucas is a London based artist predominantly known for her work in film and video. She also makes drawings and still images. Her practice engages and develops from observations of social networks and individuals in response to specific geographic and architectural locations. Underlying these themes the work also refers to the processes of filmmaking and the materiality of film itself. She is interested in the camera as a research tool and with the simultaneous engagement and detachment that occurs in the moment of looking through a lens.

Little White Feather and the Hunter (2008)
Following an encounter with a lute playing Pocahontas enthusiast in Essex, Lucas travelled around Virginia in the US using the local legend of Pocahontas (who died in Gravesend in 1617) as a virtual guide. This film presents academic and personal accounts of episodes in the life of Pocahontas including interviews with a Chelmsford anthropologist and ancestors of the Powhatan tribe. The work navigates the delicate and passionate opinions of the diverse storytellers, without attempting to uphold factual accuracy, but instead revealing different forms of truth and knowledge. The voices are accompanied by images of hunting and fishing in the estuary landscapes of Essex and Chesapeake Bay, and features shanties and specially written folksongs sung on location in Harwich.

Commissioned by Essex County Council with support of Commissions East and additional funding from Arts Council England.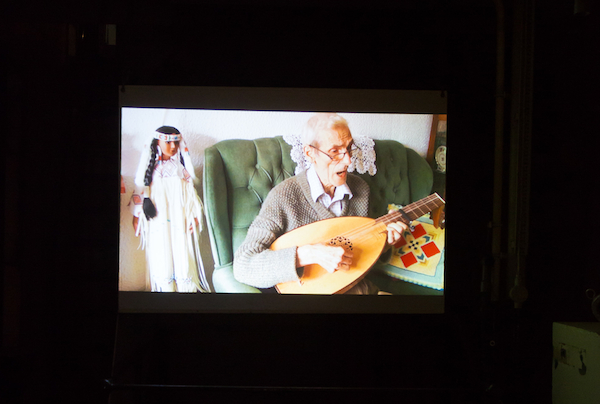 Photo by Benedict Johnson